Stacy Draper | SURTERRE PROPERTIES
---
in Newport Beach, CA
About Stacy Draper
In the coastal real estate market, Newport Beach real estate agent Stacy Draper has developed a reputation among clients and colleagues alike for her integrity, loyalty, and professionalism. With a family history of real estate and a strong track record in luxury brands, Stacy is devoted to serving the needs of real estate buyers and sellers throughout Newport Beach, Newport Coast, Corona del Mar, Laguna Beach, Eastside Costa Mesa, Irvine, and South County. Stacy is well aware that no transaction follows the same pattern, and her ability to effectively negotiate and adapt to the changing needs of her clients while paying attention to the smallest of details has helped her gain a respect in the real estate industry that is amplified today.
A longtime resident of Orange County, Stacy has seen the area grow from small beach towns with two-lane roads to a major metropolitan hub. She has lived through market changes and has a vast understanding and appreciation of the potential of real estate to serve as an asset to build wealth. Stacy believes in giving back to her community and helping to nurture its values and ecological systems and is a member of the Catalina Conservancy, Crystal Cove Alliance, and Newport Police Association. Her sense of compassion and her client-based attitude make her a joy to work with and are just a couple of reasons why she is a mostly referral-based agent.
Working with Stacy Draper and Surterre, you can count on nothing less than an intimate knowledge of coastal Southern California and the full support of a team of seasoned professionals.  Surterre is a top luxury residential real estate brokerage known for its teamwork and integrity and is one of the only brokerages with an in-house team of 15 marketing experts to deliver innovative marketing to its agent and clients not only in Orange County, but all over the world.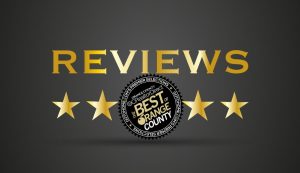 ---
Stacy was a pleasure to work with from planning repairs and staging the house to close of escrow. We were on a tight schedule and Stacy was "on it" throughout the process. She received multiple offers over asking price within 3 days of the listing. She was professional and available for any and all questions. I would highly recommend Stacy Draper to anyone that wants results.
Review Source: Trulia
8/7/2017
Helped me sell a home
---
Stacy used creative ingenuity, knowledgable professional skills and tireless dedication in both preparing and selling our home in just weeks. I am beyond grateful to Stacy!
Review Source: Trulia
7/14/2017
Helped me buy a home
____________________________________________________________________________________________________________
I have never met someone so intuitive who is able to listen for understanding and ask probing questions to further define my needs. Stacy does not stop there. She also watches for physical cues as to how you react to certain spaces, neighborhoods, and surroundings. She uses this keen acumen to define target areas that will best meet your needs. In my case, she wanted to make sure that I understood what was available, within my comfort zone, a little above it, and a little below it – so that I could make an informed decision to best meet the needs of my family.
Once we defined my ideal location, Stacy advocated for me by doing her homework and knowing all comps – not only within my neighborhood but surrounding neighborhoods, and placed us in a position where I could not only get the best price but also make sure that my to-do list was addressed before accepting a contract. This combination of intelligence, intuition, and hard work (willingness to get her hands dirty) makes her the ideal agent to have in your corner.
As a veteran of a navy family who has moved on the average of once every two years, I have never experienced someone so professional, personable, and tenacious. I highly recommend her to anyone who has the desire to avoid the typical and expect excellence.
Review Source: Trulia
3/06/2017
Helped me buy a home
____________________________________________________________________________________________________________
Recently I found it necessary to sell my home in a very rapid time. I contacted Stacy and she took control of the situation and was an enormous help. She did a lot of research before she had the home placed on the market. She also contacted other realtors and told them about the opportunity that was coming up and had people lined up to see the home. She never let a contact go without gathering information about them and giving them information on the house. She marketed the home on Zillo and her web site and gave it excellent exposure.
As you can imagine, after 35 years of occupying a large home, we had accumulated some things. Stacy helped liquidate items in the house by finding estate sales people and working with them to move the articles from the house. Stacy managed the liquidation in a logical and efficient manner, she was able to get the entire home free of debris within two weeks.
The home was put up for sale and Stacy had open houses every week-end and sometimes during the week. When there was an offer made on the home she continued to market the home and didn't just rest on her laurels, she made sure there were back up offers in place, as well.
Stacy was active in the escrow process and followed up with the escrow people to make sure everything was going smoothly. She pushed them to prepare to close the escrow before Christmas. It seemed like an impossible task to me.
The bottom line is that Stacy sold the home at full price, all cash and closed the transaction in less than a month. This was very important because I needed the house sold before the end of the year and the sale was completed 12/16/2016, despite it not being on the market until the first week of November. The speed of the sale and holding out for the appraised price were really remarkable feats for Stacy. She was committed to helping me and took ownership of the sale in all aspects. I am very impressed with her ability to close the deal and with everything that she did before, during and after the sale of the home. I doubt there are very many realtors who have Stacy's commitment and determination. I am incredibly pleased with her performance and recommend her to anyone who wants to sell their home quickly at a fair price. She is absolutely outstanding!
Review Source: Trulia
2/23/2017
Helped me sell a home