Stephanie Leal | Keller Williams
---
in yORBA LINDA, CA
About Stefanie:
Why work with the Stefanie Leal group?
The numbers speak for themselves.  Since the mid 90s, we are one of the leading teams in sales in the Yorba Linda/NOC area with over 350 million in closed volume.  We are diligent in our work, intensely passionate about the trust our clients put in us to facilitate the purchase or sale of their real estate investment and we are nearly always available by phone, email, text, etc.  We pride ourselves in responding quickly to client's needs and consistently achieving stellar results.  Over 60% of our business is repeat client and referral business!
Why list with us?
You know the old adage location, location, location and with us it's not only that but our network, network, network.  As soon as we list your home we have it posted on every real estate web site within hours and the information including HD photography is available to every Realtor in the Orange County/So Cal area immediately. In addition we prepare our clients' homes for sale – start to finish – we provide complimentary, professional staging, and make it "show-ready" so that it sells as quickly as possible for the highest possible price. Combined with far-reaching, global, high-end marketing, we cast the widest net possible to find your buyer.
Why buy with us?
20+ years of experience, expert level knowledge of neighborhoods/areas and ability to judge the recent comparable sales for a property's true value, and expert negotiation skills. And that's only part of it. We have a large network of other Realtors we have worked with many times who give us inside info on possible upcoming listings as well, giving us a jump start on other buyers.
Buying or selling your home is one of the most important things you will ever do, don't leave it to chance.  Give us a call today at 714-809-4700 with your real estate questions, needs, or ideas, or just to ask about market trends – we're here to help! Experience what working with one of the best and most efficient and productive teams in the North Orange County area is like. We have brought success to hundreds of buyers and sellers for 20 years with our unique, constantly-evolving approach to real estate investment. 
---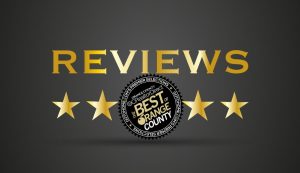 ---

Stefanie is a real local expert, super knowledgeable, detailed and thorough. Stefanie leverages her large network of professionals to prepare your homes, to stage your homes, spares no resources to do the best marketing jobs from photography, advertising to holding open houses and showing. Stefanie  sold two homes for us in recent years, Stefanie and her team took the extra efforts and went the extra miles to make sure things were done right every step along the way, and we are very happy about the results along with great and very satisfying experiences working with Stefanie.
Review Source: zillow.com
01/18/2020
Sold a Single Family home in 2017 in Yorba Linda, CA.

We had worked with Stephanie recently on the sell of our house. She will go out of her way and give you the most honest options, pricing, she is very familiar with the local market, with great personality, professionalism and responsiveness. She will hold your hand through the process with  enthusiasm and tireless work. If you need an agent with top skills and an excellent group, you need to call her! Before this experience we worked with another agent that delivered nothing but bitter experience for more commission, hardly any effort and when all went wrong, she was very unprofessional and unethical. We will always appreciate her years of experience and extra work she did for us. Everything she mentioned about the market was super accurate. We can not thank her enough..
Review Source: zillow.com
12/05/2019
Sold a Single Family home in 2017 in Yorba Linda, CA.

Stefanie is the best! She helped us sell our home in Yorba Linda for top dollar then negotiated a great deal for our new home! Her marketing, staging, and photos are one of a kind. She is extremely knowledgeable in every aspect of the business and knows Yorba Linda like the back of her hand. As  soon as a new listing came on the market, she would notify us immediately. She held an open house for our home every weekend until it sold. Stefanie orchestrated the whole transaction to make sure our house would close concurrently with our new home. She is very dedicated and hardworking. I highly recommend using Stefanie Leal!
Review Source: zillow.com
12/04/2019
Bought and sold a home in 2019 in Carlton, Yorba Linda, CA 92886.
---

All I can say is WOW. Stefanie did an amazing job getting our home ready to go on the market. Her complimentary staging, sunset photos, and marketing materials were unlike any other agent we interviewed. We were blown away by her communication skills and knowledge of the market and the Yorba Linda  area. Her use of the range price strategy helped us get more than our goal in a short amount of time. She answered every phone call, text, and email we had at any time of the day or night. She is truly one of a kind! Thank you Stefanie!
Review Source: zillow.com
12/04/2019
Sold a home in 2019 in Carlton, Yorba Linda, CA 92886.
---

We are so very pleased with Stefanie and The Stefanie Leal Group!!! A huge shoutout to Laura and Bobby for doing such a FANTASTIC job in finding us everything we've been looking for in a home! They made the process really easy for us, were always quick to respond, answered our continuous list of  questions, worked around our schedule, and were knowledgeable in the areas we were looking to buy. Thank you again for making it great experience in buying our first home!!
Review Source: zillow.com
11/14/2019
Bought a Single Family home in 2019 in Anaheim Hills, Anaheim, CA.
---

Stefanie was an absolute wonder for getting my family into our new home. We started looking in the Yorba Linda/Placentia area and only had a vague idea of the neighborhoods. Stefanie and her assistant Laura were able to provide great insight into the value of each neighborhood that we looked.

  And boy did we look! They were so patient, answering questions at all times of day, able to show us houses around our availability, and responding to our needs at light speed. For our specific house, we did a lightning fast deal and Stefanie was unrelenting with the Seller's agent, the Lender, and Escrow to get this done on schedule. With her tenacious deal making skills, we were able to get a great deal for our house to really help offset some of our costs to upgrade the home. This was what a homebuying experience should be like and it was all thanks to Stefanie! Thank you for everything!!
Review Source: zillow.com
11/02/2019
Bought a Single Family home in 2019 in Placentia, CA.
---

After failing to sell our deceased mother's home after almost a year, we contacted the highly recommended Real Estate Professional, Stephanie Leal for help. She suggested some updates to the home. With her expertise and contacts, she and her team took care of all the work involved. The
professional and complimentary staging with gorgeous furniture and accessories was next. Because of her marketing expertise and beautiful HD photos, the home was sold in less than a week at top dollar. I highly recommend the Stephanie Leal Group, because of their absolute dedication to success, their expert knowledge of the Real Estate Market and easy access to her. Stephanie made things so effortless and easy for us.
Review Source
: zillow.com

01/27/2020
Sold a Single Family home in 2019 in Santa Ana, CA.