Terry McCarty | The Terry McCarty Realty Group
---
About Terry McCarty
Having begun his career over twenty years ago with the prestigious First Time Real Estate, Terry has grown to become one of the most popular faces in the local industry. Recognized as one of the top real estate agents Huntington Beach has ever seen in recent years, he has helped many new residents to the city and surrounding areas find homes. He is a relocation specialist with much living and working experience in the region that has made him well equipped to advise newcomers to the area on which neighborhoods best fit their needs. 
As one of the top Huntington Beach realtors, his strong sales record and quality client service have also guaranteed him many repeat clients and referrals. He has closed over 500 transactions worth over $350M by volume and been recognized as one of the Top 50 Realtors in Orange County for closed transactions since 2005. He is also amongst the top 1% of realtors nationwide by closed volume per year.
A member of the California, OC and National Association of Realtors, he has become proficient in all areas of real estate investment, including REO/ bank-owned properties. With his help, this segment of the market, which is often viewed as risky, has made excellent returns for his buyers. Though his listings are predominantly single-family homes, he does also cater to other segments including condominiums and commercial property investments. 
Whether you are looking to buy into the market for the first time, upgrade or downgrade, Terry McCarty is the person you want guiding you. Property investment is for many the most expensive investment in their lives. To ensure you are making a good choice, lean on someone who understands how to build wealth and has your best interests at heart and in mind. Get in touch with Terry for all your Huntington Beach real estate investment needs.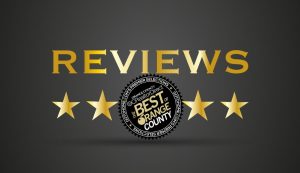 ---

Terry McCarty is one of the best and well rounded real estate agents I have ever met. I was in real estate for 8 years and had managed a large office in the Pacific Northwest for a couple of years. I have met many agents, and as you may have guessed there are a lot of agents that should not be trusted
 with what is most people's biggest asset. We met Terry in 2001 as he was walking out of a house that he was previewing in Huntington Beach. We had gone to meet with an agent that morning that was recommended from a friend. Not only had the agent not taken the time to meet with us, he simply had a list of homes at the front desk so we could drive around and look. The home Terry came out of was not on our list, but as Terry saw us looking at the house from the car he came over and invited us to come in and see the house. We could tell right away that Terry was different and truly cared about our needs. We spent the next Saturday with Terry visiting about 5 homes and giving him feedback on what we liked and didn't like about each home. The following Saturday Terry called us and said he had just previewed an open house and thought it was the one for us. We jumped in the car to come meet him and view the house. Terry had nailed it, but the only problem was there were 3 offers already submitted and we were the 4th. Terry presented the offer and negotiated the transaction and we bought the house. Terry was an expert already at handling our anxiety of the ups and downs of a real estate transaction. (Believe me there are almost always issues that need a guiding hand) Nine years later when we decided to sell and move to downtown Huntington Beach Terry showed us all of our options. I could tell his knowledge of the area and his real estate expertise had grown since we first worked with him. We found a home after a couple of weeks, but we needed to sell our home quickly to have a chance at what would be our new home. Terry's photographer did a great job with pictures compared to other listings on the market. We received an offer within 4 hours of listing our home with a 30 day close. Three years later with our son going off to college we contacted Terry again. We wanted to down size and Terry explained the market was soft for sellers. He again produced marketing materials that exceeded our expectations and helped us get a handyman to fix a couple of issues he felt would enhance the property. We listed the house and again it sold in the first day. He also found us an amazing condo in Rancho Palos Verdes overlooking the ocean with a private 1400 sqft deck. Six years later we decided to make a big move back to the Pacific Northwest so we called Terry again. Terry went overboard with the Marketing with one of the best home videos I had ever seen in the market. The result was our condo was sold for the highest sales price ever for a unit in our building. By this time Terry had a full team of experts working with him, and he expertly worked through many obstacles in the sale process. If you are planning to Buy or Sale Real Estate in Southern California I think you would be crazy not to work with Terry and his team. Terry has the expertise, is extremely ethical, has a great demeanor and personality and most importantly he cares. I know this review was long, but Terry has been a part of the our lives for 17 years helping us buy and sell one of our biggest assets.
Review Source
: zillow.com
08/09/2018
Bought and sold a Condo home in 2018 in Rancho Palos Verdes, CA.

---

Terry McCarty has vast experience in Real Estate and knowledge of his markets – a true professional. My husband and I met Terry when looking for a property and he helped us find the perfect home. He is on top of the market and has great follow-up. Since this time, he has helped us with other  Real Estate needs and has answered many questions for us. Terry is committed to you and your project, has integrity and is personable and conscientious. We will look to Terry when we need to move in the future.
Review Source: zillow.com
12/07/2017
Bought a Single Family home in 2009 in Huntington Beach, CA.

---

We did a couple of deals with Terry over the years and he is really a true expert when it comes to real-estate in Long Beach/Seal Beach/Huntington Beach. He knows the market ( neighborhoods; prices; highlighting the good and the bad); and he is good at getting / understanding what you need quickly;  no waste of time and high efficiency. And on top of that he does that with a smile and genuine kindness Highly recommended.
Review Source: zillow.com
10/03/2017
Bought a home in 2013 in La Bolsa, Huntington Beach, CA 92648.

---

Working with Terry was great! We lived in the Inland Empire and drove down and looked at houses he had pre-selected for us for 2 days. We must have personally looked at close to 15 houses, plus more on-line before we got here. Terry really listened to what we wanted in a home and what we were  comfortable paying and he made it happen! Plus, he put us in touch with a painter and a handyman, because we didn't know any in this area. Can't say enough good things about him!

 Review Source: zillow.com
09/13/2016
Bought a home in 2013 in La Bolsa, Huntington Beach, CA
______________________________________________________________________________________________________________

Terry is a very knowledgeable realtor and knows his market inside and out.  We decided to go with Terry because of his expertise and thorough follow up.  It took time to find the home of our dreams since we had a very specific area where we wanted to purchase a home.  Terry was there every step of the way and would let us know about  homes coming on the market before they were ever listed.  I believe that advantage along with is great reputations helped us in getting the home of our dreams!  Terry made the home buying process very easy with little stress.  I would highly
Review Source: yelp.com
7/30/2015
Garden Grove, CA
______________________________________________________________________________________________________________

We can honestly say that Terry McCarty is the best, most knowledgeable, honest, sincere, expeditious realtor/person we have EVER met! We met him one day & explained what we needed….he brought us a qualified Buyer and sold our property within 3 days.  Terry most certainly outshines all the rest, not only in real estate, but in relating to people and understanding their needs! We highly recommend him!
Review Source: yelp.com
7/16/2018
______________________________________________________________________________________________________________

I highly recommend Terry McCarty.  He was kind, patient and sensitive and kept me informed at all times, when we had to sell my moms home after her passing. He found me a buyer so fast and he really knows his territory. I will use him again when we buy a new home.
Review Source: yelp.com
2/23/2018
Westminster, CA