Tommy Lowery | FIRST TEAM
---
in Ladera Ranch, CA
About Tommy Lowery
Years of experience in the restaurant industry enabled Tommy to hone the business of customer service skills necessary to build an accomplished real estate career.  As a teenager working in the Taste of Texas, his family's Covina-based restaurant, he quickly learned the premises of good business. "One of the lasting lessons I've taken from the restaurant industry is that a strong work ethic, combined with excellent client care, is the foundation for success."
After graduating from Pitzer College, a member of the Claremont Colleges, Tommy moved into a tech-based career with a major corporation.  Though he thrived in a structured business setting, a family emergency caused him to reevaluate his professional goals.  "My father passed away unexpectedly, just before opening a new restaurant," he recalls, "I returned home and spent a year working to launch the business."  During this time, his mother struggled to relocate to a new home.  "She didn't want to preview properties, so I did the legwork," reveals Tommy.  His search led him to a successful real estate team who, after working with Tommy on the sale and purchase of his mother's homes, encouraged him to join them in the field.
Reflecting on his early inclinations towards a career in real estate, Tommy observes, "From the onset, I understood the importance of keeping someone else's wants and needs in mind, even when I was the one searching for the property." Strong communication skills were the key elements to his success, and he discovered that his business and customer service sense were ideally suited to real estate as well.
Strong negotiation skills and committed efforts have enabled Tommy not only to assist countless clients with traditional equity sales and purchase but have helped hundreds of individual's complete successful short sales as well. Though the transactions are emotionally challenging and may be time-consuming, Tommy understands there is a tremendous relief from consumers who are able to avoid losing their homes.
Tommy takes great pride in the way he relates and teats his clients. "I respect the individuals with whom I work with, and provide them with honest feedback and accurate data." In a business where emotions run high, Tommy strives to maintain an objective yet empathetic presence throughout each transaction. "My responsibility is to handle all of the details, to consistently accomplish my clients' goals and to ensure that transactions are as stress-free as possible, even when challenges and issues arise."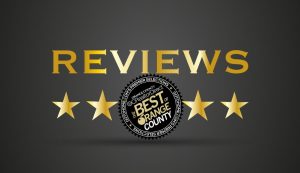 ---

---


01/25/2018  Tommy & Lisa are simply awesome to work with. They are incredibly knowledgeable and made the entire process simple and seamless from start to finish. Most importantly, Tommy is a keen listener and knows his communities. After talking with my husband and me, he understood exactly what we were
looking for, and knew where to find it when it wasn't even listed yet! Simply the best real estate transaction we've ever had!
Review source: zillow
---

01/15/2018  Tommy and Lisa are professional and knowledgeable and trustworthy. We would never use anyone else. We have bought and sold houses with them twice and we would never use anyone else. The last sale they got us the highest comp for our neighborhood. They know the market well and will not steer you wrong.
Review source: zillow

---

06/09/2018 Using Lisa McClain from Tommy Lowery from Tommy and Lisa Real Estate has been a very fulfilling and rewarding experience. The process was seemless and relaxed but thorough. The process of buying and selling a home can be overwhelming and time consuming but with the right agent, like Lisa Or Tommy,
you will feel at ease. Choose wisely, choose them!