Will Lau | Keller Williams
---
For a list of Houses for Sale in Brea, CA
For Will, the best possible outcome in any real estate transaction is a happy client. Coming from a big family, he understands the importance of investing in property and the impact it can have on household prosperity. To help his clients arrive at the best possible decisions, Will draws on the wealth of contacts and insider information of the prestigious real estate group, "When Home Isn't First". This team of professionals has been in existence for over 16 years and provides members access to resources that no single realtor could have. 
To earn his spot as a top realtor in Brea, Will couples his networking ability with extensive and intensive market research so that any client inquiry can result in the most current and detailed information being shared. He enjoys working with newcomers to the area and works hard to ensure that their final choice meets their criteria well. Whether you intend to buy or rent, he can help find the most ideal Brea real estate listings so that what may be a big change for you turns out to be a seamless transition. 
Detail-oriented and mindful of client needs, Will ensures that satisfaction is the outcome of all his transactions. He is a specialist in handling first time buyers and new constructions. He also has several years' experience handling relocations for those looking to move to Brea and surrounding areas. His local area knowledge is unparalleled and has been a big help for those unsure of which neighborhoods best suit their needs. 
As a past area president and still currently an active member of Toastmasters International, Will takes a genuine interest in meeting and conversing with new people. He continues to use his skills to excellent advantage when helping clients achieve their real estate goals. He is a UCLA alum and speaks four languages.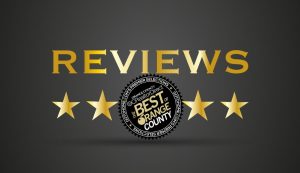 ---

I actually purchased two homes through will. He was extremely helpful when I purchased my first home that when I had to move using him again was a no brainer. Not only was he great to work with, but his rate was good and I probably wouldn't have gotten such a good price on my home without him.  Wouldn't hesitate to recommend him to anyone.
Review Source
: zillow.com
08/03/2017
Sold a Single Family home in 2017 in Cerritos, CA.

---

Will was extremely helpful in helping my wife and I fulfill our dream of owning our own home. He was thorough in helping us understand the house buying process and was always prepared each time we met. It was easy to tell that he cared about our needs rather than just trying to rush us into getting  something we didn't love. Since it was our first time trying to find a home, Will was especially patient with us and helped us craft a strategy that eventually led us to the house that we live in today. I couldn't be happier with Will as our real estate agent and I gladly recommend him to anyone looking for a home
Review Source: zillow.com
09/04/2018
Bought a Condo home in 2017 in Alhambra, CA..
---

My wife and I were living in Africa when we contacted Will to help us find a rental in Orange County. Being so far away, we really needed him to take care of everything for us, which he did with excellence. Will was quick to respond to our emails and questions, and he always visited potential  properties we were interested in. All communication with landlords and others was done for us by Will, and he managed to get us a lower rental rate than what was listed by the seller. After we arrived back in the U.S. Will continued to walk with us through every step to make sure we were all set up, which included keys, the lease, the walk-through, and parking permits. We are very satisfied with our new home. It is a perfect fit for us, cheaper than we expected to pay, and we owe our thanks to Will for helping us find it and secure it. We would heartily recommend his service to anyone looking for a new home.
Review Source: zillow.com
07/31/2017
Helped me rent a Condo home in Placentia, CA.

---

Will Lau is professional, knowlagable and goes above and beyond to serve his customers. I really appreciated his dilIgence to look for a home that would meet our needs. I would highly recommend him.
Review Source
: zillow.com
04/20/2017
Bought a Single Family home in 2014 in Orange, CA..

---

Will helped us with our first home buying experience and we couldn't be more thankful to have had somebody so caring attending to our needs. My wife and I were as nervous and anxious as any couple you can imagine, going through the home search process. Will was the most patient and understanding
agent I've ever encountered. It seemed as though he didn't sleep based on the amount of work he did in researching and sending homes based on the preferences we shared. It really seemed as though he also LISTENED to our needs and wasn't insistent on forcing any preferences on us just to make a sale. We never felt pressured during the process, and we ALWAYS felt supported and cared for. If you're like us and want to find an agent who cares for you and not just the sale, Will's your guy…
Review Source
: zillow.com
04/14/2017

Showed home in 2016 in Amerige Heights, Fullerton, CA 92833.
---

Will was extremely helpful in helping us navigate through a relatively large and stressful transaction. He was ALWAYS available and worked late hours to make sure that we put forward the most competitive bid possible. The best evidence for our high recommendation is that we got the home at the
price we wanted! He is extremely detail oriented and thinks through all the angles. What was most important to us was the trust factor. He was always 100% looking out for us and we felt that in every interaction. We know that purchasing a home is a numbers game, and there would be weeks/months without much inventory to choose from. However, Will was always very accommodating to our schedule and we never got the feeling that he "lost interest" in us as clients (which I've experienced with other agents). His high level of service extended well beyond close of escrow. He prepared a welcome basket, wrote a congratulations card, and even had a drawing of our old home framed and given to us.
Review Source
: zillow.com
07/26/2017
Bought a Single Family home in 2017 in Villa Park, CA.
---

Will was our agent who helped us look for a rental home. He went beyond what was required of him, and went out of his way to search for the right home for us. He not only is very personable, patient, and kind, but he is very knowledgable. He took the time to really understand our needs and went the  extra mile to search around and preview homes for us even during his off days. I would definitely recommend him to anyone.
Review Source
: zillow.com
4/19/2017
Helped me rent a Condo home in Brea, CA