Wyatt Franta | Pacific Sotheby's International Realty
---
in Laguna Niguel, CA
Whether it's establishing relationships, innovating upon old methods, or negotiating a sale, I am always focused on exceeding the standards of the people I'm fortunate enough to call my clients and business partners. I'm an experienced online marketer, data analyst, and a top negotiator with an over five-year background in medium-high volume sales.
Throughout the transaction process, I use a handful of carefully curated apps and data-collecting programs that not only allow us to place you ahead of the curve, they're also easy to understand and are readily available to you 24/7. The internet has transformed real estate, and I have become a methodical workhorse in keeping up with it, while constantly innovating upon my tactics that will help you succeed. I live by my slogan "Real Strategies | Real Results", and I strive to leave a lasting impression on every deal I help to close.
Doug Dahl is my most trusted lending advisor and partner, and we've been working together since the beginning of my real estate career. Doug and I will work closely with you to ensure the next step towards your real estate goals are met to the highest standard possible.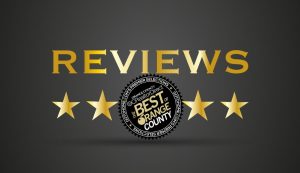 ---

Review Source: Yelp.com
07/30/2018
____________________________________________________________________________________________________________